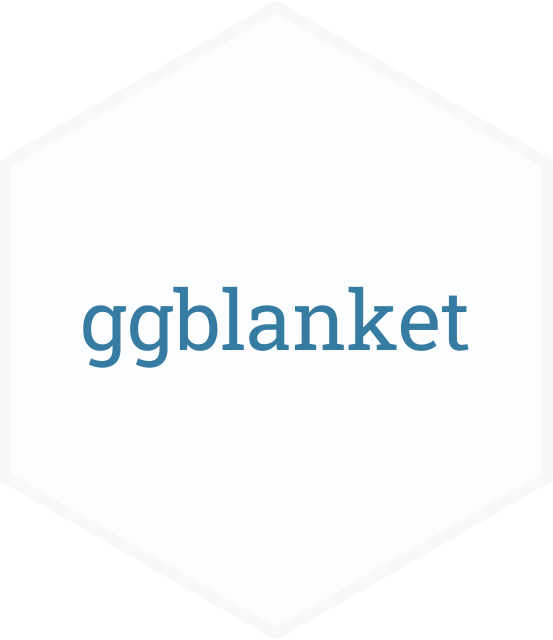 ggblanket
Purpose
ggblanket is a package of wrapper functions around the fantastic ggplot2 package.
The primary objective is to simplify ggplot2 visualisation.
Secondary objectives relate to:
Scope: cover the most useful 80% of what ggplot2 does
Design: produce well-designed visualisation by default
Alignment: use conventions generally aligned with ggplot2.
It is intended to be useful for all levels of experience from beginner to expert.
Example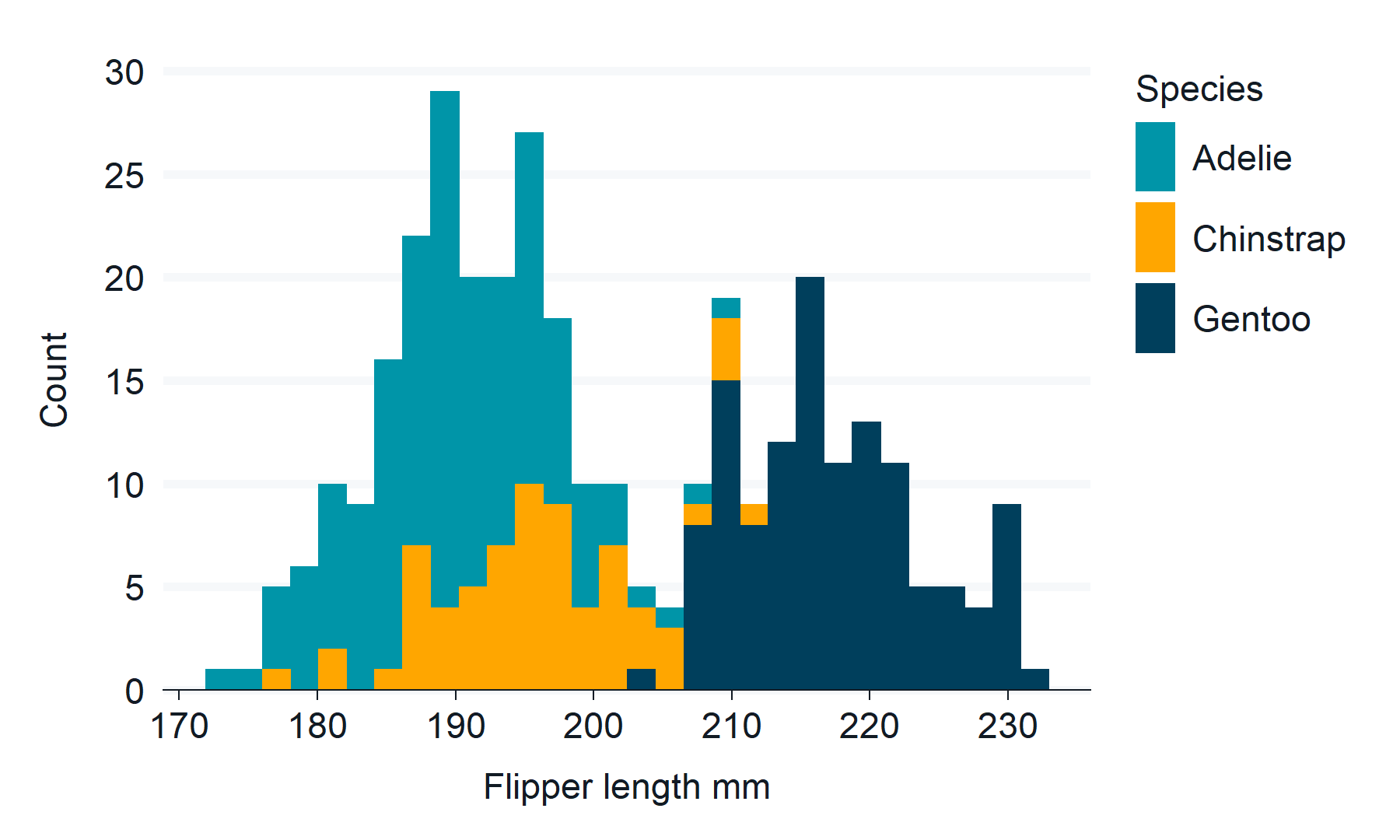 Get started
Click here to start learning how ggblanket works.